Register for Our Upcoming Webinar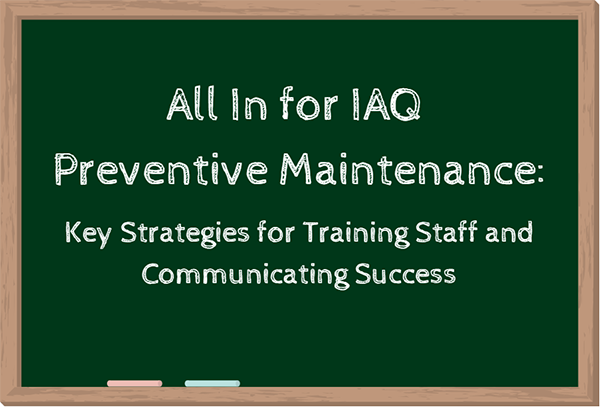 Date: Thursday, September 27, 2018
Time: 1:00 p.m. – 2:30 p.m. EDT

Three Reasons to Register
Staff training is an investment for your program!

 

By attending this webinar, you will learn how to recruit, train, support and retain staff to ensure your team is positioned for success.
Unique perspectives come together for one common goal!

 

During this webinar, hear how school district staff at all levels can work collaboratively to save money and protect the health of building occupants by integrating preventive maintenance into indoor air quality (IAQ) management strategies.
See how others are doing it successfully!

 

This webinar will highlight a school district's best practices for implementing communications and team training strategies as part of a sustainable IAQ preventive maintenance program.